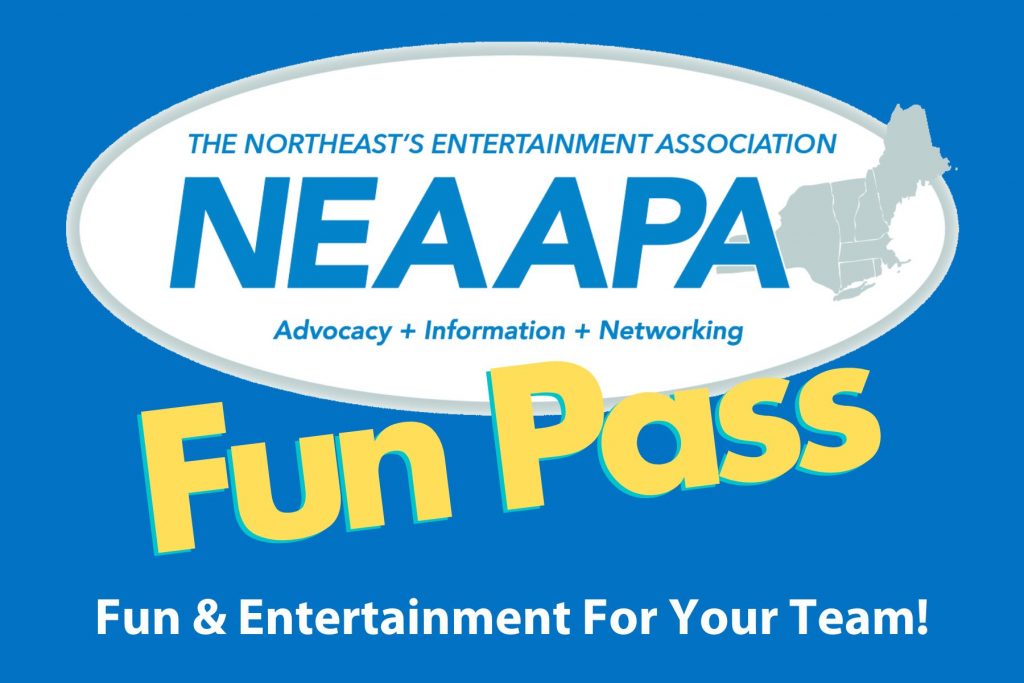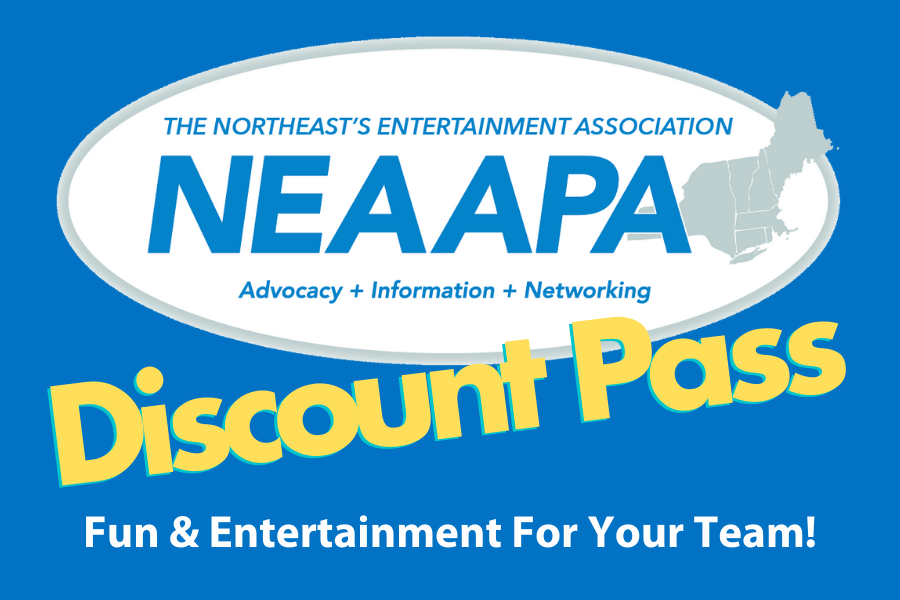 NEAAPA's Fun Pass and Discount Pass Programs are back!
As a member of NEAAPA, you are entitled to a variety of member benefits. One of the most popular benefits is the NEAAPA's Employee Fun Pass and Discount Pass. This is your opportunity to make a BIG impression on your employees this summer. Finding low-cost incentive programs can be a hassle, so we make it easy for you with discount admissions to across the Northeast.
The NEAAPA Employee Fun Pass is for attractions members who provide a discount to other NEAAPA attractions members. The NEAAPA Discount Pass is for those members not participating on the Employee Fun Pass, primarily for NEAAPA M&S members to purchase, or for anyone who wants to give fun to someone they know this summer.
To take advantage of the Employee Fun Pass program, all your attraction needs to provide is a discount to other participating NEAAPA members. The Employee Fun Pass and Discount Pass offers are valid for a one-time use. The minimum offer must be a buy one, get one free on admission. You are allowed to do more if you choose to, but you are under no obligation. You can also restrict the dates, days, and times the NEAAPA passes will be accepted. Passes are good only for the 2022 summer season, and are not transferable.
Discount Passes are $25 per pass with 100% of the revenue staying with NEAAPA. There is a limited amount available for purchase. Employee Fun Passes are available for free to the attractions members participating in that program.
Below are the NEAAPA Members previously participated
Aquaboggan Water Park
Canobie Lake Park
Carousel Family Fun Center
Dream Machine
Fun World
Funtown Splashtown USA
In The Game
Interskate 91 South
King Richard's Faire
Lake Compounce Theme Park
Laser Bounce Family Fun Center
LEGOLAND Discovery Center Boston
Morningside Flight Park
Ocean Beach Park
Quassy Amusement and Waterpark
Palace Playland
Roger Williams Park Zoo
Santa's Village
Seashore Trolley Museum
Southwick's Zoo
Story Land
The Adventure Park (3 locations)
Water Country
Water Wizz of Cape Cod
York's Wild Kingdom