Advocacy - State-by-state legislative watch, monitoring and getting directly involved in proposed legislation that effects your business and the entertainment industry.
Information - NEAAPA hosts educational programs throughout the year, covering hot topics that can have a direct impact on your business and the entertainment industry. Our weekly e-newsletter and printed semi-annual newsletter covers timely news and information about the industry in New England and beyond. Our Directory and Buyer's Guide, printed annually, is a valuable industry resource.
Networking – Discuss successes and solutions with people who understand your business.
Events - Our Education Conference & Annual Meeting, Summer Meeting, and Tom Morrow Dinner and IAAPA Social are all must-attend events for the industry to get information on hot topics effecting the industry and our businesses, and network with colleagues.
Award Programs - The NEAAPA Awards, given during the Annual Meeting, honor the members that are the best in marketing, service, and safety.
NEAAPA Fun Pass - Gain access to all of the best NEAAPA member attractions with a pass for each of your your eligible employees.
Press Release Distribution Services
Do you have a press release that you would like to get out to a wider audience? NEAAPA has contracted with EINPresswire, the world's leading press release distribution service.
For more information including pricing, please contact the NEAAPA office at 877-999-8740 x701 or email secretary@neaapa.com.
Member-to-Member Deals
Take a look at the special offers available only to NEAAPA members.
Member Discounts for your companies and your employees through National Purchasing Partners
As a member of NEAAPA, you can access business and employee discounts through National Purchasing Partners (NPP). NPP helps companies reduce costs with exclusive pricing. Members can save on many useful brands, including Sherwin-Williams, Airgas, Office Depot, Staples, ADP, and if eligible, Verizon. You can even share select deals with your employees. There is no obligation to purchase and NPP membership is free.

Verizon Wireless
Receive up to 22% OFF monthly access fees* and up to 35% OFF smartphones, tablets and accessories. Enroll with NPP to start saving with the nation's largest, most reliable 4G LTE network.
*All Verizon Wireless offers are for a limited time only and are subject to equipment availability. Verizon Wireless reserves the right to change or modify all offers at any time without notice. All terms and conditions are subject to and governed by Verizon Wireless' Agreement with Customer, including, but not limited to, Customer eligibility requirements. Every effort is made to ensure the accuracy of the Verizon Wireless offers, however, Verizon Wireless is not responsible for any errors or omissions.




Staples Business Advantage
NPP provides discount pricing on more than 30,000 supplies and services with free next-day delivery on standard orders over $30. Enroll with NPP and start saving today.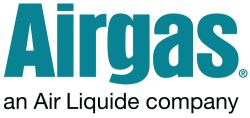 Airgas
NPP members enjoy top-tier pricing from Airgas, a leading single-source supplier of industrial gases, safety equipment, welding supplies, refrigerants and dry ice. Enroll with NPP and start saving today.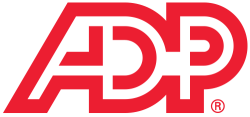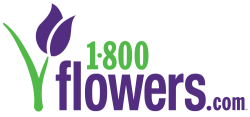 1-800-Flowers.com
NPP members save 20% OFF flowers, gift baskets and more through 1800flowers.com. Deliver smiles to friends, family, employees, clients and customers. Enroll with NPP and start saving today.

Harry & David
Enroll with NPP today and register for 20% OFF Harry & David gift baskets, fruit and gourmet food delivery. Perfect for holidays, anniversaries, work events and other special

Worldpay
Securely accept popular payment types and cards with a real-time transaction view. Enroll with NPP for a free statement analysis, no application fee and a $400 statement credit on qualifying accounts.