Learn more about the topics and presenters.
Roundtable Topic Discussions
4:00pm
Nashua North
Meet with colleagues from around the region for informal discussions. Topics to include Advocacy, Safety, Staffing, Operations, Food & Beverage, Live Entertainment, and Marketing.
Increasing Your Sales, Revenues, and Profitability
9:00am
The Balsam Room
Panel Discussion led by Mike Van Buren and Kim Imbornone of New England Ice Cream, and Dave Oberlander of Sodexo Live!
This session will show you how by building a strong relationship with your vendors and suppliers, you can increase your purchasing power and your bottom line. We will review best practices for inventory controls, provide real-world examples of successful partnerships, and present ideas on the best use of social media to build more guest visits and reaching them while on property.
How Technology Can Add to Your Bottom Line
10:30am
The Balsam Room
Panel Discussion led by Dorothy Lewis of Xpressposts Marketing, Meagan Achenbach of Palace Playland Amusement Park, and Ed Rogers of Ryan's Family Amusements
We live in a technology driven world but are we using it to our advantage to help make it easier to do business.  This session explores technology that you may already have at your fingertips that can simplify procedures, promote more sales and organize your daily routine.  Whether it's using your POS system to the fullest, adding simple apps or just utilizing the reporting that digital platforms offer, you can find out how to streamline the way you do business.  The tools may already be in place and our operators will show you how to add them to your routine.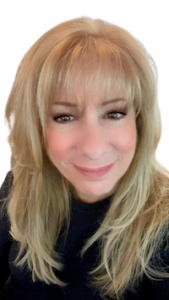 Dorothy Lewis
Chief Content Director
Xpressposts Marketing
With over 25 years of marketing experience it is evident in her work that creativity comes naturally no matter what the size or type of business. Spending most of her career working in the family entertainment industry she has added food and beverage, social clubs, and nonprofits to her list of clients. Out of the box programming and extraordinary ad content are among her favorite challenges. New business start-ups and branding are a no-brainer with her expertise on board.
Winning the War on Talent: Using Recruitment and DEIB to Make It a Great Season!
1:00pm
The Balsam Room
Presented by John Henderson and Allison Ebner of The Employers Association of the Northeast
The Great Resignation has become The Great Disconnect for the vast majority of employers today. As we continue to experience recruitment and retention challenges, it's critical that employers embrace a mindset of change in order to position themselves as 'employers of choice'. The success of our season (and long-term workforce plan) will be directly tied to how we develop, plan and execute a recruitment and retention strategy that attracts quality candidates with an eye towards inclusion. In this session, you'll learn:
Key strategies for attracting talent to your brand
The importance of having a strong EVP (Employee Value Proposition)
The components of a complete total rewards model
How belonging can amp up your recruitment and retention efforts
The impacts of unconscious bias in our workplaces
John Henderson
Director of Learning & Development
Employers Association of the Northeast
John brings over 25 years of experience working for associations and other non-profits, much of it from a global, cutting-edge perspective. For over 7 years he was the VP for Education, Training and Professional Development for IAAAPA, the International Association of Amusement Parks and Attractions, the world's largest amusement industry trade association representing over 4,000 member facilities in 93 countries.
Allison Ebner
Director of Member Services
Employers Association of the Northeast
Allison Ebner has over 20 years of experience in human resources, recruitment and corporate branding including talent acquisition and retention, employee engagement and team building, and labor trends and compliance.
Allison is the Past President and current board member for the Human Resource Management Association (HRMA) of Western New England, the communications chair and board member for the Massachusetts State SHRM Chapter, Trustee for the Mason Wright Foundation, board member for the ERC5 Chamber of Commerce and a member of the Legislative Steering Committee for the Greater Springfield Chamber of Commerce.
Emergency Management: Preventing and Preparing for an Active Shooter Event
3:30pm
The Balsam Room
Presented by Steve Cileli of Lock-It-Down Consulting
In this presentation I will discuss various methods for preventing and preparing for an Active Shooter Event along with responding to day-to-day emergencies. At the conclusion of this course, the participant will understand the concept of implementing a safety and security team, training that team, assigning roles and responsibilities, and developing emergency action plans. We will discuss various training methods and funding to prepare a venue to handle a critical incident.
Steven Cileli
President
Lock-It-Down Consulting
Steven Cileli is President of Lock-It-Down Consulting, LLC. He retired from the Providence Police Department in 2017. Before becoming a police officer, he worked as a maximum-security correctional officer for the Rhode Island Department of Corrections. Steve also served his country as a United States Marine Corps Infantryman on active duty and as a scout sniper in the Marine Corps Reserves. While serving with the police department, he obtained extensive training and certifications that have assisted the department, other law enforcement agencies, and the community. Steve was a member of the Special Response Unit (SWAT) for over twenty years and was the lead tactical team instructor. He was responsible for departmental training in firearms, use of force, active shooter, S.W.A.T., operational planning, and numerous homeland security responsibilities. Steven currently serves as a Lieutenant for the Department of Veterans Affairs Police.