Learn more about the topics and presenters.
Roundtable Topic Discussions
Meet with your peers from around the industry.Topics will include: Safety, Security, Operations, F&B, Group Sales, and Marketing
Best Practices for Purchasing and Increasing Revenue through Supplier Partnerships
This panel discussion, led by Mike VanBuren will show how a strong relationship with vendors and suppliers can help with purchasing and increasing your bottom line.
Using Technology & Automation to Manage the Bottom Line
Dorothy Lewis will lead a discussion about how implementing technology and automation in your business is good not just for your guest, but also your employees and ultimately your business.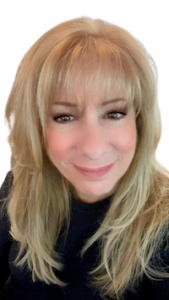 Dorothy Lewis
Chief Content Director
Xpressposts Marketing
With over 25 years of marketing experience it is evident in her work that creativity comes naturally no matter what the size or type of business. Spending most of her career working in the family entertainment industry she has added food and beverage, social clubs, and nonprofits to her list of clients. Out of the box programming and extraordinary ad content are among her favorite challenges. New business start-ups and branding are a no-brainer with her expertise on board.
Recruitment and DEI: How to use both to make it a great season!
As more facilities continue to open back up, and as we navigate back to business as usual, our guests now have higher expectations than ever before. "Be our guest" will focus on ways to attract people to our facilities, exceed their expectations and keep them coming back for more!
Active Shooter and Safety Preparedness: What You Need to Know
This session will overview a cutting-edge approach to building bench strength, managing retention, and investing in our future industry leaders, and provide a vision for the NEAAPA Leadership Academy.