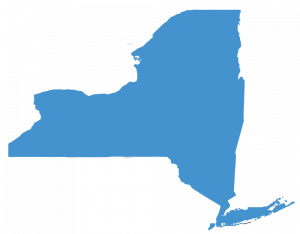 New York Membership to NEAAPA
Join Today to start your 3-month FREE TRIAL membership!
We know exactly what you have been thinking about:
When will I be able to open?
What restrictions will my business have to work under?
Will I be profitable under those restrictions?
Have you exhausted all local, state and federal financial assistance programs?
NEAAPA has been working tirelessly every single day since March to guide, answer, develop, and assist the attractions industry during this unprecedented pandemic. We also know the leisure and tourism sectors will have a longer recovery timeline than almost any other industry. Our goal is to shorten that recovery time as much as possible through responsible, safe operations and through proper communication and coordination with your local and state government.
NEAAPA is:
Working with lobbyists to communicate directly with Governor Cuomo, the Forward New York Reopening Committee, and the Regional Control Rooms to show them how your business and the attractions can safely reopen.
Tracking proposed legislation as it works its way through the New York State Assembly, and helping members reach out to their Assemblyperson and/or Senator to explain how the bill will affect their business and the industry.
Communicating vital industry information to members on a regular basis through Member Meetings and Email Newsletters.
Administering dozens of virtual conference calls with 140+ attractions including:

Potential Liability Claims;
Legal Implications;
SBA Loans and PPP Forgiveness Initiatives;
Operational Best Practices;
Food & Beverage operations, availability, and supply-chain interruptions;
Marketing and Communications to encourage safe practices;
The New Normal and Forecasting the Future Normal; and
Hiring and Training practice adjustments during pandemic response
Where has NEAAPA had success?
NEAAPA has been successful in getting some or all attractions reopened in Connecticut, Maine, Massachusetts, New Hampshire, and Rhode Island. We look forward to replicating that success in New York. 
What do I have to do to be represented by NEAAPA?
That's easy… become a NEAAPA Member. As an attraction, we already have your back. We are working to represent your best interests with your state government as a member of the industry. When you become a member, you will get notifications of all conferences, meetings, virtual training sessions, etc.
We're in a pandemic, we aren't paying for anything right now!
We get it. Just complete the trial membership form below. We will start to receive the information and representation that you need. It is our hope that when this trial membership expires that you would become a member by paying the dues invoice that will be sent at the end of the 3-month trial period. 
For more information, you can reach out to any of the NEAAPA members listed below.
As NEAAPA expands into New York to support the attractions industry, we are offering a 3-month trial membership. Just complete the form below to get started.